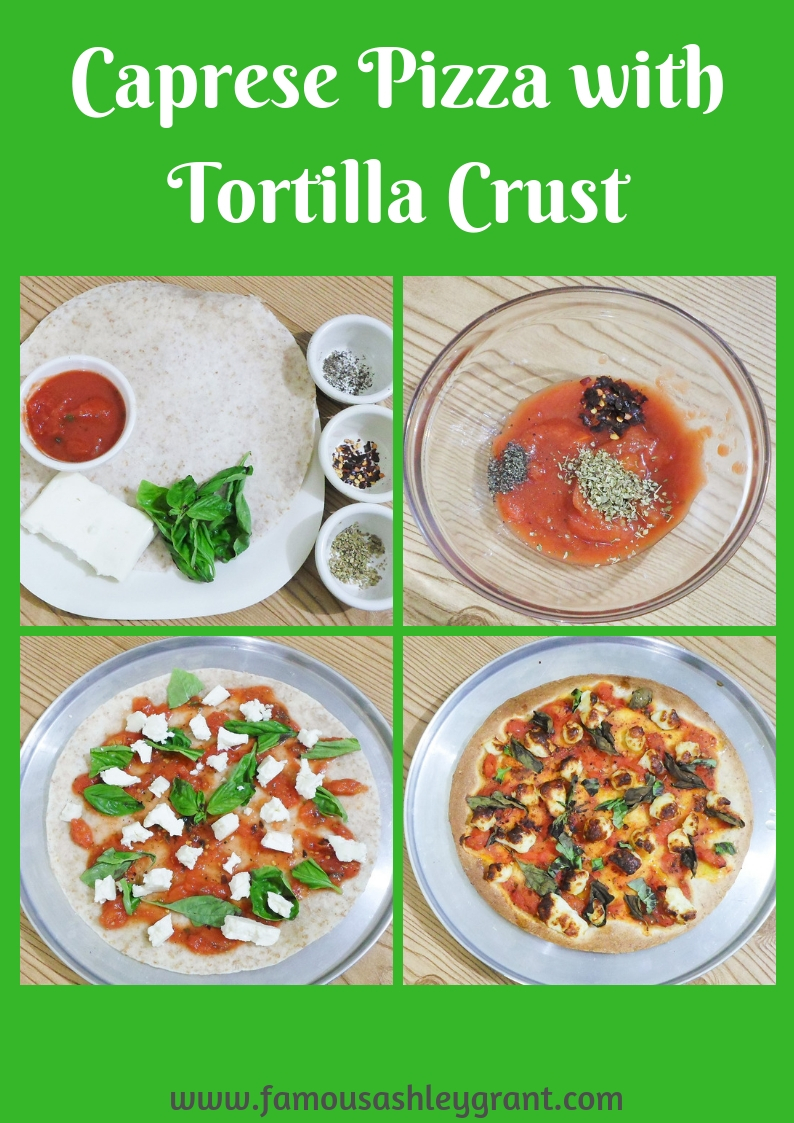 My hubby and I are doing our best to eat in for all of 2019. This is in large part due to the fact we have a huge trip to Europe planned this year. Regardless of that fact, it's always nice to save some dough!
Ha! See what I did there? This is a pizza post, and I said "save some dough!" I crack myself up…but I digress.
This pizza is wonderful whether you want to keep yourself from ordering takeout, or if you are watching your caloric intake. This caprese pizza with whole wheat tortilla crust will save the day. It's cheap, waist friendly, and can be put together in minutes and tastes delicious. 
Here's how to make it:
This post may contain affiliate links that provides this blog with a small commission if you purchase through them, at no additional cost to you. Thanks for your support!
What You Will Need:
Pizza Time!
Bring all the ingredients together. Preheat the oven to 350°F.

Make your own no-cook pizza sauce by combining the marinara, tomato sauce, tomato puree, ground black pepper, red chili flakes and oregano leaves together.

Spread the sauce over the top of the whole wheat tortilla. Layer in some basil leaves and crumble/shred the mozzarella on top.

Bake for about 5 minutes or until the tortilla's edges have crisped up and the cheese has melted. You'll want to watch this closely so you don't end up with a burnt pizza!

You may drizzle in some olive oil if you want, but this pizza with a twist is good as it is.

Enjoy this simplified pizza!