I normally don't do pages like this. But, when there is an emergency like the one my family is facing, you do what you have to do. Now, why add this page here and not just a GoFundMe? Well, the truth is I already launched one, but a lot of friends and family have told me they don't trust GoFundMe. Therefore, I'm updating EVERYTHING I can about Rebecca and my nephew here on this page.
First, we'll start with immediate needs: We need monetary donations, diapers, baby food, formula, clothes… See the full story below as to why we have these needs.
Tyson's diaper size is: Size 3 prefer Pampers, but not picky
Formula is: Enfamil Nutramigen Infant Formula with Enflora LGG – Hypoallergenic & Lactose-Free for Fast Colic Management
Clothing size is: 9 months clothes right now
Address is PO Box 340237, Tampa, FL, 33694 (Why a PO Box? Well, my sister's ex husband and Tyson's dad has already stolen a lot from his kid, and I'm not giving him the chance to take any more!)
Don't want to donate via GoFundMe? You can send to Paypal here.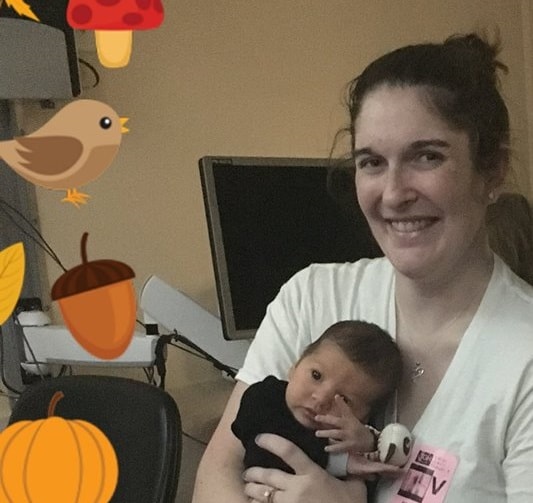 Original Post 5/5/19
I don't even know where to begin to fully explain why I'm raising funds…so I guess I'll just say this. My sister Rebecca is in the hospital, and has been in ICU for the last 6 weeks. During this time we've had a number of ups and downs including the most recent revelation that her husband has left her and taken any financial help we had for Tyson with him.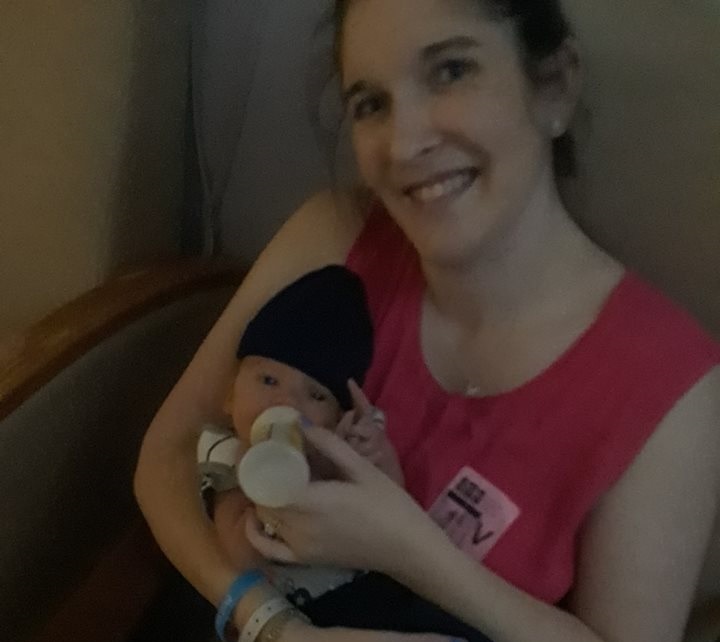 Now, we're stuck with trying to figure out how to manage childcare, food and diapers for Tyson, while praying for Rebecca's survival.
Today, May 5, the doctors have told us Rebecca's prognosis is just as grim as it was the week she was admitted.
They have said that her chances of survival are slim at best. She has a very deadly infection that her body can't seem to shake loose.
So, during this time of her being in the hospital, we've been doing all we can to take care of Tyson, but we're now out of a lot of things he needs.
I HATE asking for help, and I'm sick over it, but we're at the end of our rope right now. If instead of money you would like to help us with food and diapers, please message me.
Our address is PO Box 340237, Tampa, FL, 33694
Unfortunately, baby Tyson is on a very expensive formula that costs $30 a can 🙁 His doctor prescribed this to him and it's the only one he can eat.
(Update: his diaper size is 3, he's wearing clothes for 9 months and up right now, and the formula is Enfamil Nutramigen Infant Formula with Enflora LGG – Hypoallergenic & Lactose-Free for Fast Colic Management .)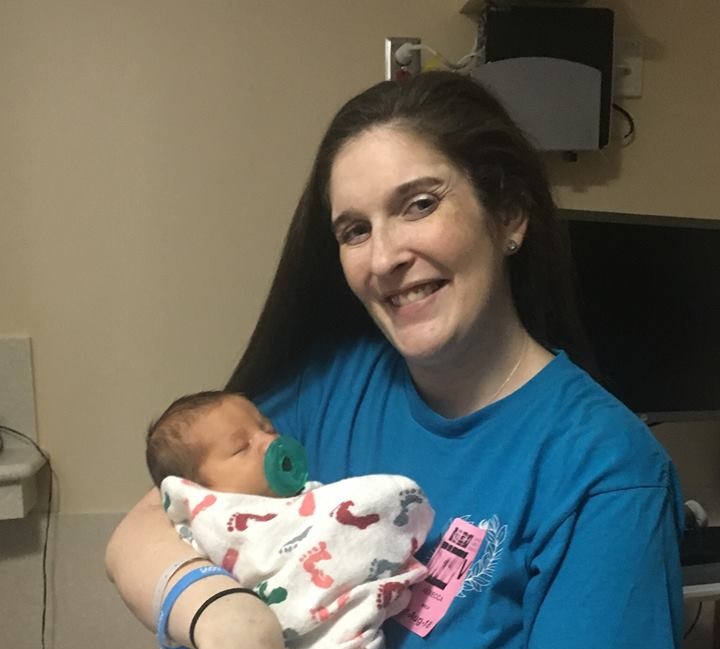 Thank you to everyone who has prayed and been there for us in the past. My family has been through so much over the years, and honestly I wouldn't wish any of this on my worst enemy. Devastated is the best way I can describe how we're all currently feeling.
Please also pray for my mom who has been put through the ringer in all of this.
I honestly don't know what will happen next, but I do know that I'm going to continue doing all I can to help my family.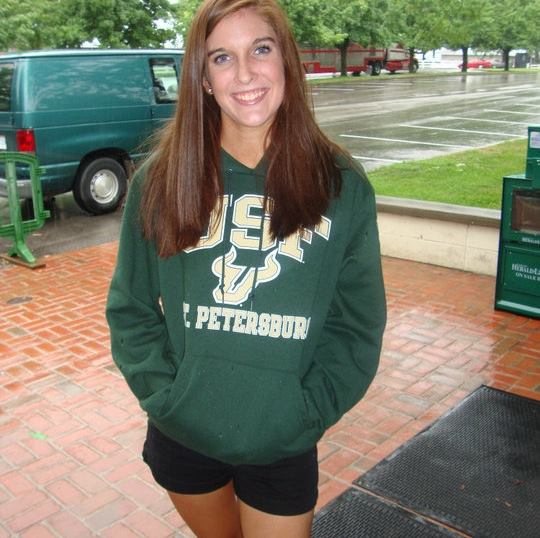 Update 5/5/19 9:30 pm
Tomorrow we will learn if Rebecca can have surgery on her lungs. Yesterday she was transferred to USF health in the hopes that the doctors can perform this surgery on her. It is a very dangerous procedure for her right now, but honestly it's one of two she needs to survive. Asking for all the prayers that she can have it, and that she survives it.
She is currently on life support, and needs this surgery along with heart valve replacement surgery if she has any hope of getting through this. I never thought I would be typing any of these words. But here we are.
Thank you so much to everyone who has reached out already with food and diapers for my nephew. It is through immense tears of gratitude I type this update to you guys. Seriously, from the bottom of my heart, y'all don't know how much your words, thoughts, prayers, and gifts have meant to me.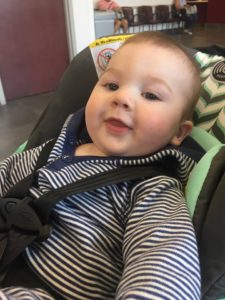 Update 5/6/19 8:30 a.m.
Rebecca won't be able to have the surgery today as the doctors still need something for it that wasn't able to get here in time. They said it should be Wednesday or Thursday.
Another update is that Tyson's dad has given custody to my mom now as of the wee morning hours, so we're looking into what she needs to do next to make this official so she can care for Tyson until Rebecca (hopefully) gets out of the hospital.
I can't thank you all enough for your messages and help. My mom is trying to figure out childcare and has told me she's incredibly grateful for the formula and diapers that have been donated. And HUGE thanks for the heat and eat meals that were sent to her so she doesn't have to worry about cooking for a few days.
This is the first time in a while it feels like things are moving in the right direction. I wish I could put into words how grateful I am to all of you, but nothing seems to do my feelings of gratitude justice.
When I know more, I'll share it. But just know that every one of you, even just by sending messages of hope, is making an impact, and it's not going unnoticed.
Update 5/6/19 8:55 p.m.
Not much new to report right now other than I have received some of the formula and diapers y'all have sent. Thank you so much! And, huge thanks to people offering to babysit. I appreciate it more than you know. I am so grateful for everyone who is helping my nephew. This whole experience has been rough, but I'm so incredibly thankful to you all being the shining light helping us to get through this. I love you guys. Seriously!
Today was brighter than yesterday, and someone sent me a sweet message that said "And with each day that you wake up and hit those boots on the ground, you are building more and more resilience and strength. Use that to help your family and to support your own mindset too. You are stronger than you know!"
Messages like this are what is keeping me and my mom going. We want nothing more than to keep a positive mindset, and get Tyson what he needs, and get Rebecca healed up and back to her baby. Praying for the best as we go forward. That's the only update I have for right now.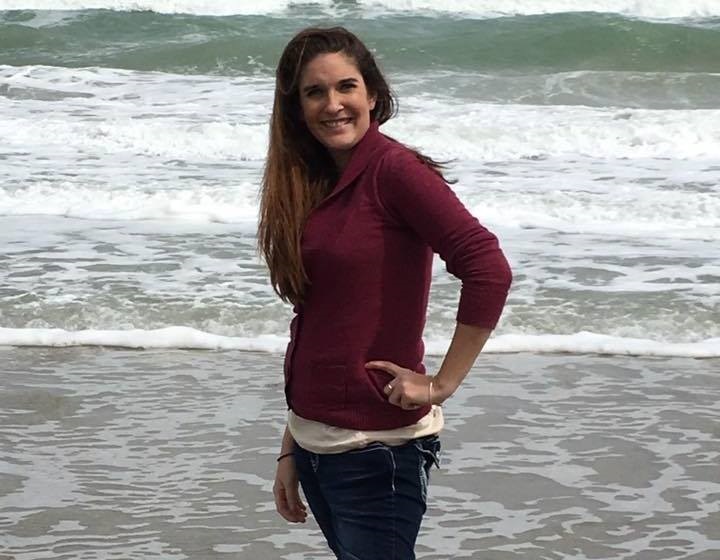 Update 5/7/19 2:45 p.m.
I meant to post this earlier today, but time got away from me. The only update I have right now is that the cardiac surgeon and lung doctors are trying to decide which surgery Rebecca needs first. She desperately needs them both to survive, but her body is very weak, and a decision has to be made as to which one they will do first.
My mom said the plan is for them to come up with a decision today and let her know. Once I have another update, I'll share it here. I ask that everyone keep praying for my sister's recovery.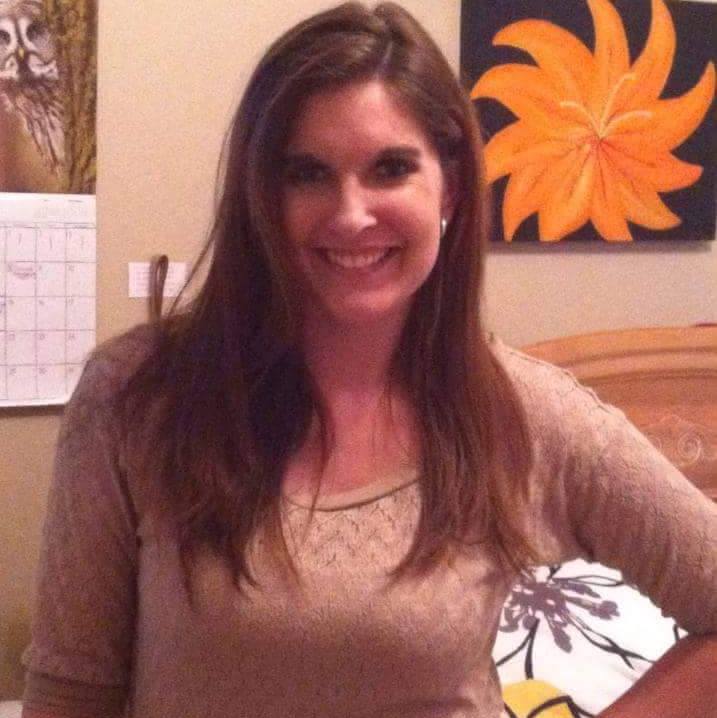 Update 5/7/19 7:45 p.m.
According to the doctors, after further review they simply can not do the heart surgery on Wednesday or Thursday because Rebecca's body is too weak.
So, they will try to clean out the infection by going through her neck and groin on Thursday and suctioning it out. The danger is she has a growth in her heart from the infection that if it dislodges could cause massive complications such as a stroke, heart attack or worse.
When she survives this procedure they are hoping antibiotics will clear up the rest of the infection. Then, Friday they will do the much more complicated and invasive lung surgery.
Now, this is all scary stuff so we need all the prayers please. On top of everything else, we still are raising funds because my mom has had to call out of work so often, and the baby's dad took the money we were counting on, so we need help keeping a roof over my mom's and Tyson's head. Any help you can give is greatly appreciated. We called 211 and they said to ask friends and family because due to the nature of what's going on they can't help at THIS time…ugh… thanks in advance for what you can do.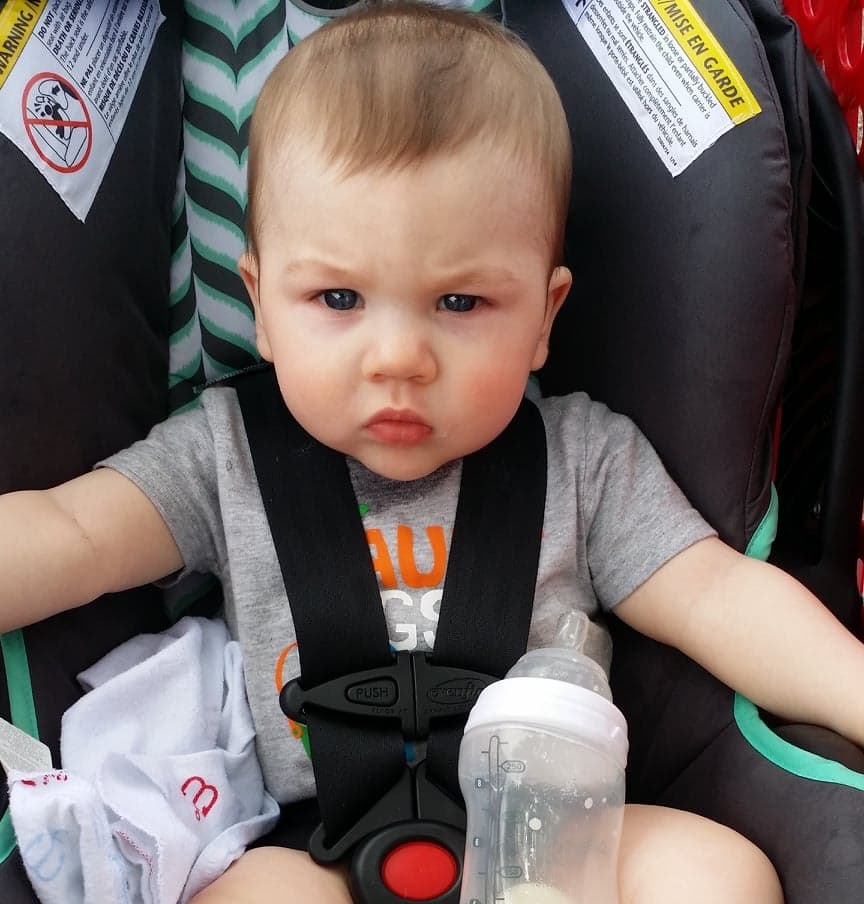 Update 5/8/19 2:37 p.m.
Here's what I know right now – Rebecca is having surgery at 8:30 a.m. tomorrow 5/9/19 – this is the one where they will be going in through the neck and groin to try and suction out the rest of the infection. I have no idea how long she will be in surgery.
They worked her body a little too hard today in my opinion and so she is very tired and needs rest. They stood her up for the first time in 6 weeks. I feel that they should have waited since tomorrow and Friday are such big days.
We're praying all goes well in the first surgery because Friday is the big lung surgery. The goal of Friday's surgery is to plug the leaks, and get the chest tubes out of her. This is an extremely invasive surgery and we've learned her life will be forever changed after it. She will be on bloodthinners the rest of her life, and the doctors have told us that she will not be able to have any more children as a result as she would be too high risk to bring another pregnancy to term.
Mom's situation is pretty rough because with everything going on, she understandably has been unable to work. The mental stress of Rebecca being in the hospital coupled with other issues she is dealing with have made her unable to work an entire day, let alone a few hours.
She has tried, but at this point feels she has no choice but to keep calling out each day. We're working on a more permanent measure to allow her to stay by Rebecca's side. We're also still looking into childcare options, but with the money being gone, and being unable to work, things are tighter than tight.
That's why I'm so upset that Tyson's dad has chosen now to leave and take any financial help we had with him. I am glad he signed the form giving my mom custody so that we can now look into WIC and food stamps and other options. Unfortunately, he spent all of May's funds already (and NOT FOR TYSON ugh) so we're out of luck in that regard for now. Hence we are so incredibly grateful for the formula and baby food donations that have come in. Seriously guys! Thank you so much!
I'll update again when I know more. Please just whisper a prayer for my family that we all get through this. I have to keep believing brighter days are ahead!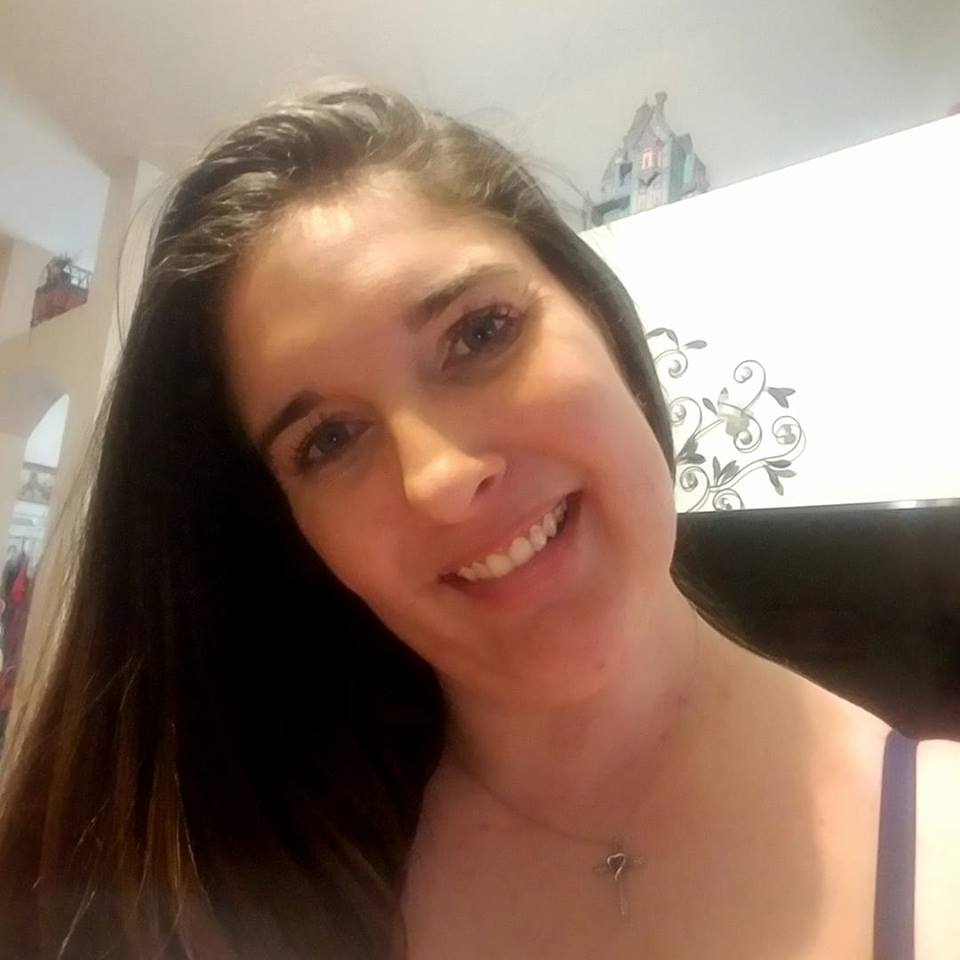 Update 5/8/19 5:20 p.m.
Hi everyone. We've been given a new time for Rebecca's surgery – they are going to take her to Pepin Heart Institute at 6 a.m. so we need to be at the hospital at 5 a.m. to see her before they take her. The doctor said he is planning on doing the suction, and then while he is in the room, if he can, he will try to go ahead and do the valve replacement, but he won't know until he gets Rebecca on the table. Need all my prayer warriors right now please to pray that Rebecca can handle all that will be done tomorrow. Then, based on what happens tomorrow the doctors will determine if she can handle Friday's invasive lung surgery.
She has indicated she is very scared right now. Understandably so. We honestly all are. Her body has been through so much. Praying she can handle this. We'll be up very early tomorrow and have no indication as to when the procedure will be done. Will post as soon as I can though. Praying my mom, Tyson, my husband and I can all handle the next 48-72 hours – we've got a rough few days ahead. Whisper a prayer for all of us please. Thank you in advance!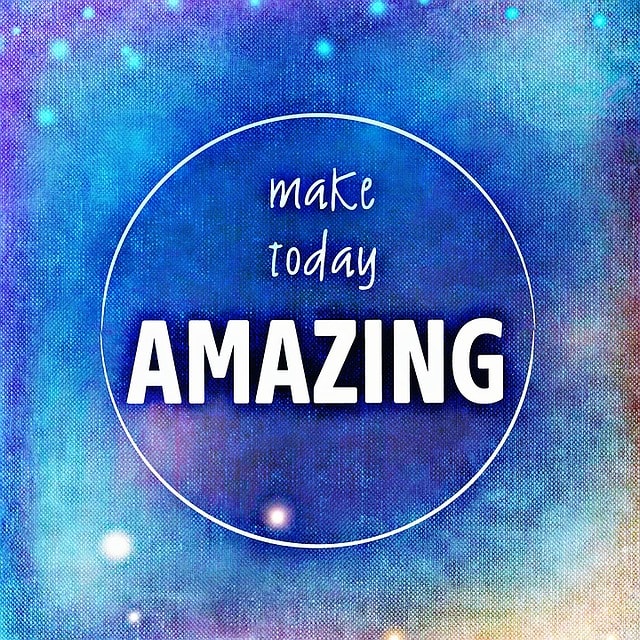 Update 5/10/19 1:35  a.m.
Hi guys, I'm sorry I didn't give this thorough of an update yesterday, but after nearly 24 hours without sleep, I passed out the second we got home from the hospital. Here's what my mom posted after we got home:
"Update on Rebecca. I know Ashley posted an update at the hospital but we both have some different friends therefore I felt the need to post something too. Rebecca had her 1st surgery today on her heart. The cardiologist managed to remove a good amount of the vegetation but could not get all of it. He said hopefully the antibiotics will continue to heal that and that she had some valve leakage that can be repaired later.
The main thing is to have surgery on her lungs tomorrow. I'm not sure what all that entails but I know it is a more a more invasive surgery so I'm asking all my prayer friends to continue to pray for her. This is going to be a painful surgery. The cardiologist said if the leak in the valve did not correct itself and the remaining vegetation does not heal with antibiotics then he will have to open her up and replace the valve. I pray it doesn't come to that.
Rebecca has not been able to see Tyson since March 22 but as they were transferring her to the Heart Pepin Institute next door I asked them to please just let her have a peek at him. I knew he couldn't go back to the area where she was and she couldn't touch him but we were able to let her see him as they were putting her on the elevator and he was so excited to see his mommy as she was to see him.
I know this has been so difficult and she just feels alone and wants me to stay but I have to come home for Tyson. Please pray with me that tomorrow's surgery goes well and the heart doesn't have to be operated on anymore. The cardiologist told me it's still going to be a long time before she gets to come home but with prayers and faith I believe it can happen. Thank you all for everything you have done for my family and for the prayers. It is much appreciated. I love you all."
I'll add to this that anyone who has offered to babysit, we will be calling in those offers. With Rebecca's surgery today, my mom will now understandably be wanting to be by Rebecca's side, and since they don't allow babies in the ICU ward, it's difficult for us to take enough turns watching him while my mom does so.
They say it takes a village to raise a child, and I'm SO GRATEFUL for my village. I wish I could put into words how much I appreciate what everyone has done so far. We've got at least 6-8 weeks of hospital stays left, and then the road to Rebecca's full recovery will continue for the foreseeable future. I know it's in God's hands, but I confess, it is so difficult feeling so helpless at times.
Yesterday, I was so tired and overcome with emotion I could barely handle being in the room watching my baby sister laying in her bed crying from the pain of the surgery. It is devastating to watch someone you love go through something like this, and I wouldn't wish it on anyone. I don't do well with emotional stress like this AT ALL, so if you could please say an additional prayer that I can stay strong so I can be there for my family, I'd appreciate it so much.
I also want to add a quick notes to my clients who I know are reading these updates. THANK YOU!!! To all of you. You guys have been incredible allowing me extensions and working with me as I do all I can to be there for my family. I'm so lucky to work anywhere with a WiFi connection, and I'm doing my best to keep business going as usual, but as you can imagine, there are moments when work is impossible, and I just thank you so much for your understanding during this incredibly difficult time.
Finally, I just want to say to everyone reading these updates – PLEASE – take care of the ones you love. Hug them a little tighter today. Love them just a little bit more. Look at them and pray for them to be blessed with the rich abundance of love, prosperity and joy that they deserve. I pray that for every single one of you right now. I love you, and I appreciate you. God bless each and every one of you.
Until the next update, big virtual hugs friends. Thank you for reading.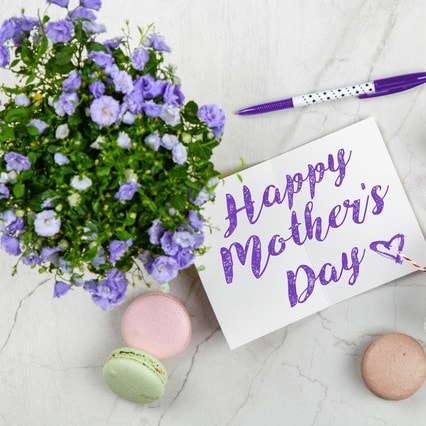 Update 5/12/19 9:12 p.m.
Hi friends. I know it's been a couple of days since my last update. After Friday's devastating situation of Rebecca not being able to have her lung surgery, I honestly just didn't want to write anything here.  Still, I feel I need to share what's happened since my last post. So, here we go…
Friday morning, Rebecca was scheduled to have lung surgery on both lungs. However, she was very scared and overwhelmed, and still in a lot of pain from Thursday's lung surgery. So when the surgeon came in and asked for consent to do the lung surgery she said no. Due to a series of issues, my mom was unable to become Rebecca's health advocate, so she couldn't answer for my sister. Therefore, when she said no the doctor had no choice but to move onto the next patient.
While I don't think she should have been able to decline consent regardless of fear, she was half sedated and so scared that when asked she declined it, and there is nothing any of us can do about that.
As of today, Mother's Day, 5/12/19 I now know her lung surgery has been rescheduled for Tuesday morning. Praying that all will go well, she will consent, and it will be a smooth procedure so she can start recovering.
Like I said, today is Mother's Day, and to be honest I'm a flurry of emotions about it because I'm watching my mother deal with the struggle of her child being in the hospital, while my sister is missing her first Mother's Day with her baby. Rebecca wasn't allowed to see Tyson because of the fact babies aren't permitted in the cardiac ward where she is at. Tyson was also not allowed in the ICU, so the only time my sister has seen her son since March 22, was literally for 30 seconds on her was to the OR for her heart procedure.
It breaks my heart that this is happening.
In other news, I do finally have something positive to report. My mother has been in touch with a caseworker and should be able to apply for WIC benefits for Tyson very soon while Rebecca is still in the hospital. The formula that has been gifted to my mom has been so helpful as we wait on the next steps for getting Tyson the help he needs.
I can't thank you guys enough for all you have done for me and my family. The prayers, the messages, the gifts, the monetary donations to help with food and caring for Tyson – I can't say enough how grateful I am and that I sincerely don't know how we would have gotten through this period without you. I love you all.
Happy Mother's Day! Hug your family a little tighter today, and may the coming week bring you all soooooo many blessings! Xo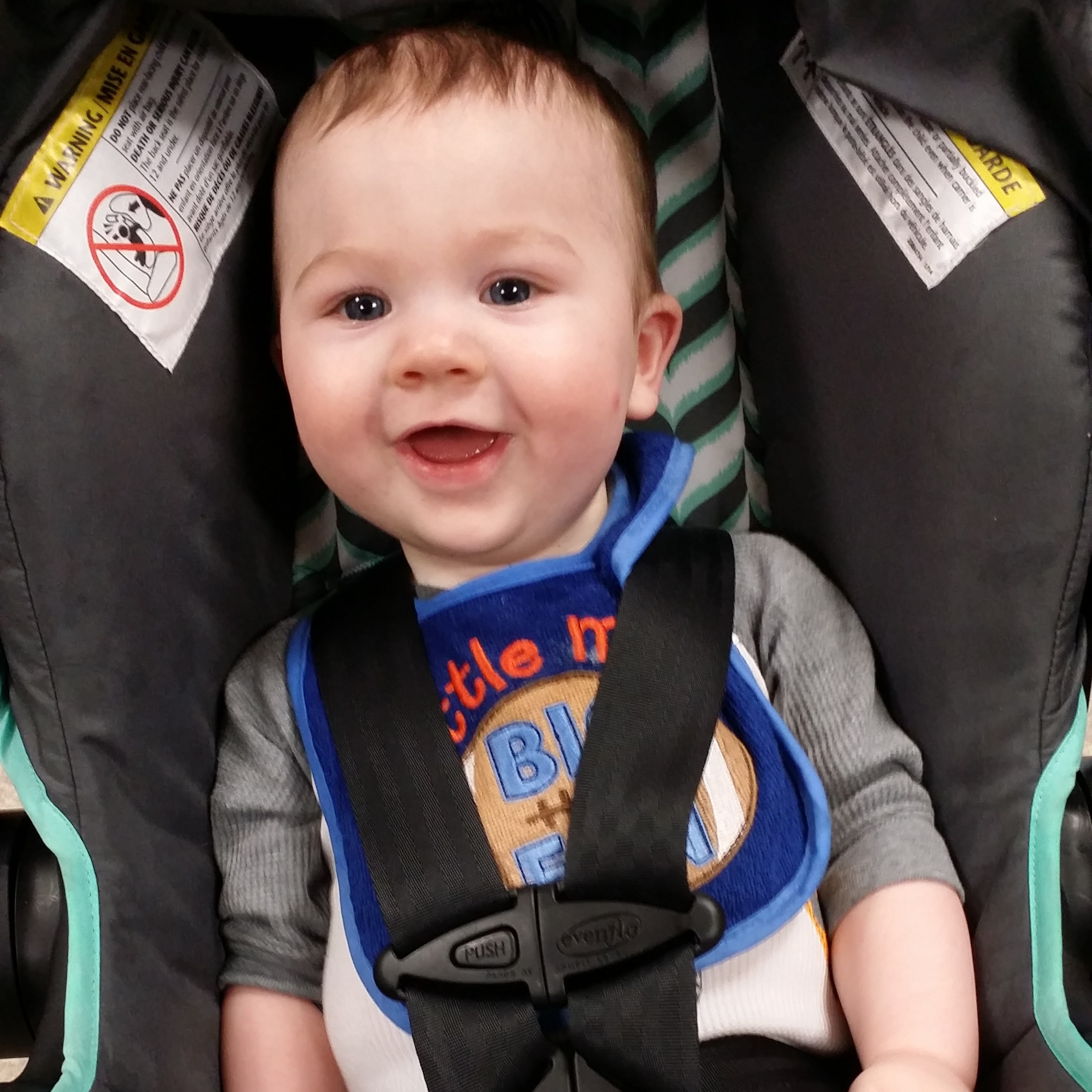 Update 5/15/19 1:25 p.m.
Yesterday Rebecca had her surgery on her right lung. The situation was severe and took a while, so the doctor has said that she will need a second lung surgery on Friday for the left one. During surgery they found a hole in her right lung that they had to patch.  Rebecca has been resting since then, but the doctor told us she would be in a significant amount of pain, so we must do all we can to encourage her so she will consent to the left lung surgery Friday. She needs this surgery to avoid being on a ventilator the rest of her life.
As for me – I'm doing all I can to keep my business going while managing this page, being there for my family, trying to take care of myself, and stay hydrated, rested, etc…
Regarding Tyson – several people have mentioned WIC to us, and yes, we are trying to get him WIC benefits. The complication is that his dad is now not in the picture, and his mom is in the hospital unable to sign forms. So, we've got a letter of attendance from the hospital stating Rebecca is incapacitated in hopes that we can use that to get the little guy benefits.
Update on my mom – her short term disability has finally been approved, but where she had to take several unpaid days from work to be there at the hospital, we're struggling to pay utilities and the roof over her and Tyson's head. Doing all we can to keep the lights on though.
This is why I'm so grateful for you guys. If it wasn't for you, I'm not sure what would happen next. So many of you have given awesome advice, so we're working with whoever we need to in order to take care of Tyson and my mom while Rebecca is in the hospital.
The truth is, this has been an incredibly trying time, and a serious roller coaster of emotions. I can only pray with all that is in me, that Friday's surgery will be the one we need to get Rebecca back on her feet and on the road back home to be with her baby.
I'd be lying if I said I'm not scared. I still am very scared. I can only pray that God will continue to provide. In the mean time I'll just keep doing what I have to do for my family, my friends, and my business. Thank you again to everyone for…well…EVERYTHING. There's no other way for me to say it. You all are keeping me going and for that I'm more grateful than I can ever put into words. Above is  a pic of Tyson's smiling…he is why I'm so hellbent on keeping this GoFundMe going. He can't take care of himself, so I keep working…