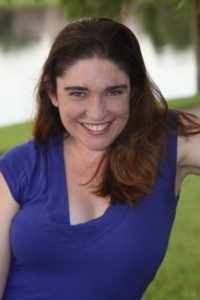 Here's a little background on how I landed in this writer-for-hire world. Since 2007, I've been a freelance writer and photographer. I graduated from the University of South Florida where I majored in Mass Communications. Go Bulls! I have written for such publications as Tampa Bay Times, Tampa Bay Metro, Tampa Bay Weddings, Style Magazine, Focus Magazine, Real Health & Image, About.com, Channel 10's former website Metromix, USF's Oracle, Young Money Magazine and so many others.
These days most of my writing doesn't get published under my own name as I've been doing quite a bit of ghostwriting since January 2014. I ghost write for small business owners providing their websites with blog content, white papers, case studies, about pages, services offered pages and more.
I mentioned I have been a freelance photographer since 2007, and while I still do some photography gigs, my main focus has been on the writing side of my business.
When I'm not writing or taking pictures, I love doing crafts and DIY projects, exploring new places and traveling as much as possible. You can find me on Facebook, Twitter, Google+, Pinterest, LinkedIn, and  of course, right here at my internet home base!
Save