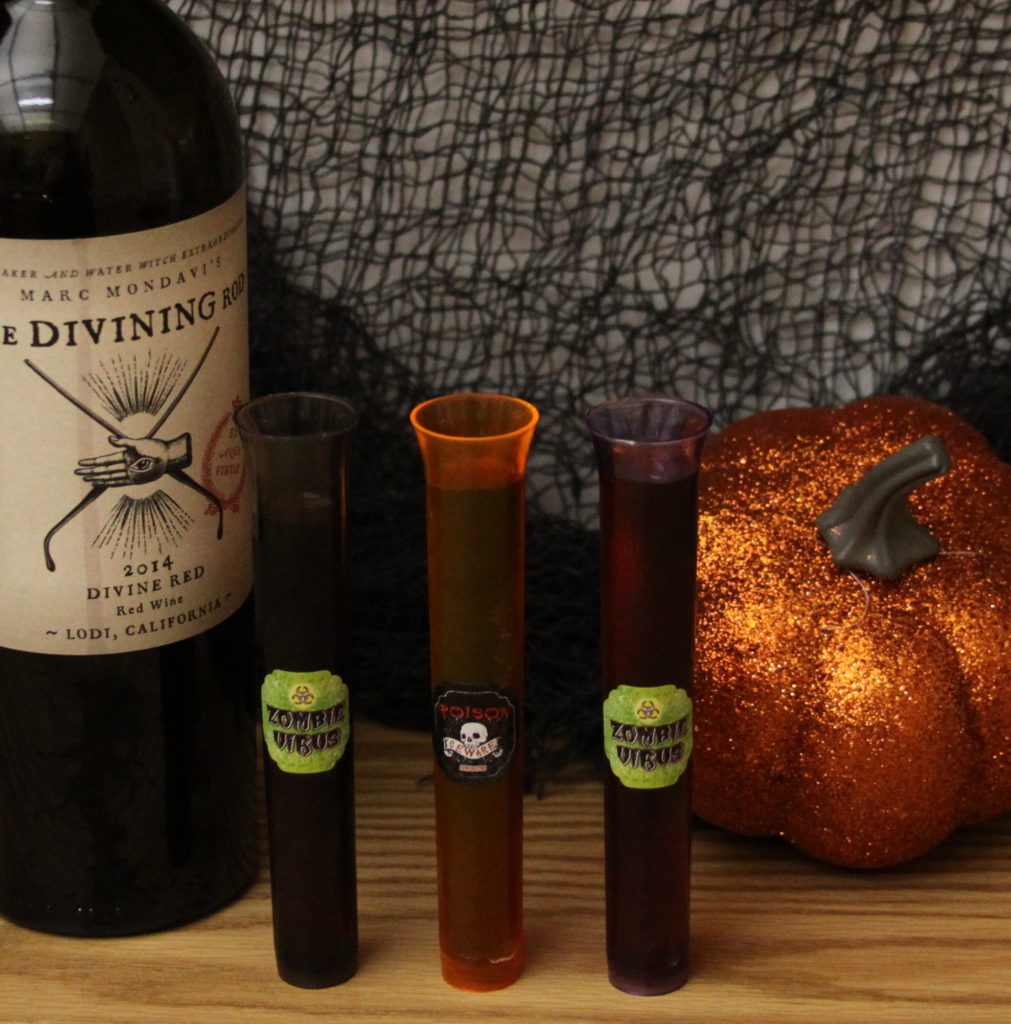 I was given some bottles of Divining Rod wine to play with for#Halloween, and these are the Zombie Virus shooters I created!
Ingredients:
– 1 cup of Divining Rod Divine Red wine
– 2 oz rum
– Pinch of nutmeg
– Pinch of cloves
– Pinch of ground cinnamon
– Lemon-lime soda
To Prepare:
1. Pour all ingredients into a cocktail shaker filled with ice
2. Shake and strain into a measuring cup with a spout (for ease of pouring)
3. Carefully pour into test tube shot glasses almost all the way to the top
4. Carefully finish off each test tube with lemon-lime soda
5. Shoot and enjoy this tricky treat!
Makes approximately 6 shots