Recipe for Ham & Cheese Sliders w a Brown Sugar and Honey Glaze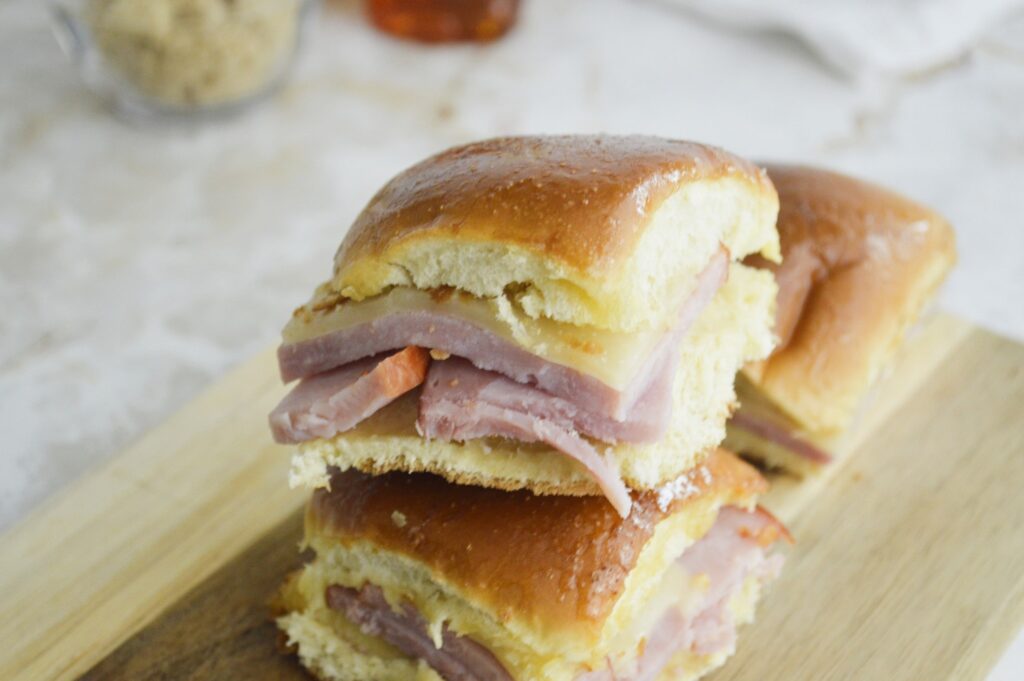 Prep: 2 minutes
Makes: 12 sliders
Cook Time: 15 minutes
Ingredients:
1 12 pack Hawaiian Dinner Rolls
12 oz. of thick ham
4-6 slices swiss cheese or similar
1 tbsp. butter
1 tbsp. brown sugar
1/2 tbsp. honey
Directions:
Place dinner rolls on a baking sheet and use a serrated knife to slice them half.
Place ham and cheese on the bottom buns and set the top half of the buns over the ham and cheese.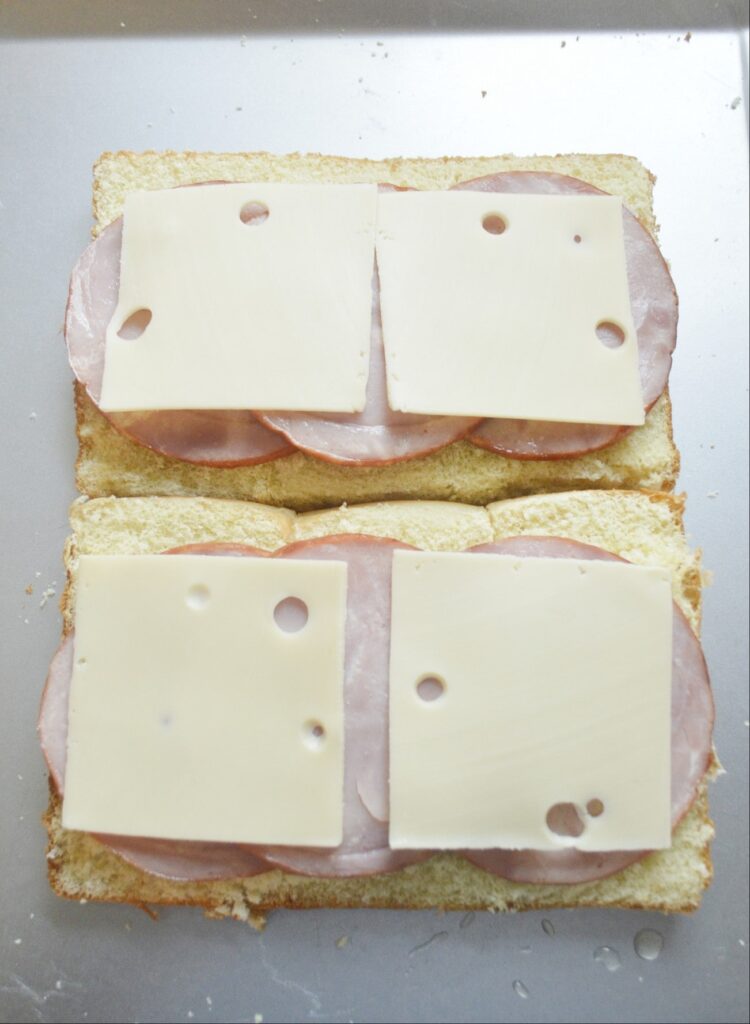 In a small bowl melt butter and whisk in the brown sugar and honey.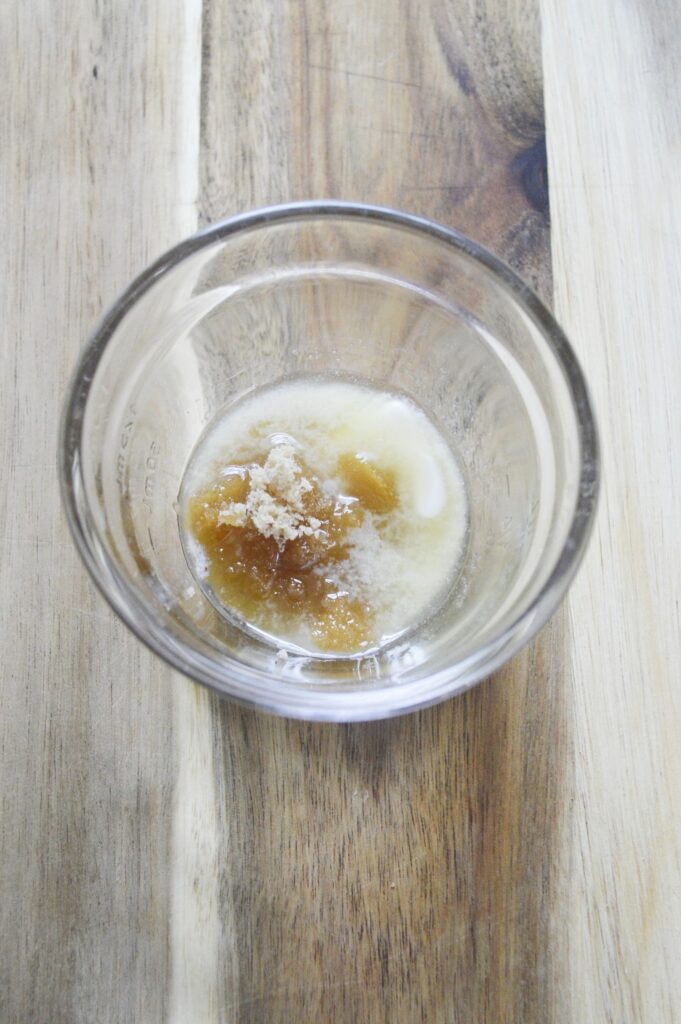 Brush the brown sugar glaze over top of the buns.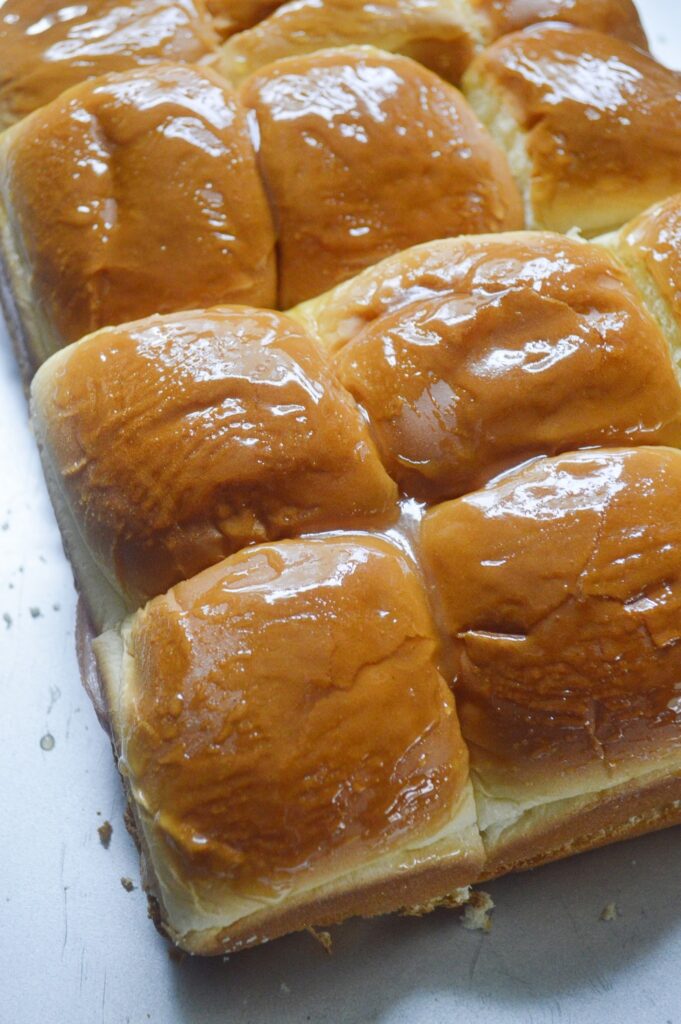 Bake at 350 degrees for about 15 minutes or until the buns are golden brown and cheese is melted.
Cut and serve